RE-2003 Rotary Evaporator 20l
| | |
| --- | --- |
| Prix ​​unitaire: | 1680~2800 USD |
| Quantité de commande minimum: | 1 Unit |

| | |
| --- | --- |
| Détails d'emballage: | Rotary evaporator will be packed with craft box |
| productivité: | 200sets/month |
| marque: | KRYQCN |
| transport: | Ocean,Land,Air,Express |
| Lieu d'origine: | Henan China |
| Capacité d'approvisionnement: | 200sets/Month |
| Certificats : | CE |
| Code SH: | 8419.4090.90 |
| Hafen: | shenzhen ,zhengzhou,Guangzhou |
Description du produit
Production Description
RE-series rotary evaporators are widely used in sample concentration, drying, extraction, recovery and so on. It is an ideal equipment for mass production in chemical, pharmaceutical, food, environmental protection, colleges and universities, scientific research laboratories, and industrial and mining units.

rotary evaporator ethanol extraction rotovap rotavap rotavapor rotavapor machine with rotary flask with collection flask with condensers cooling coil with heating bath for distillation and extraction

If you need Glass Reactors,Rotary Evaporator Rotovap, vacuum Nutsche Filter ,Lab Heating Cooling Machine ,
Short Path Distillation ,Hydrothermal synthesis reactor or autoclave reactors, please contact us for more details

20L rotary evaporator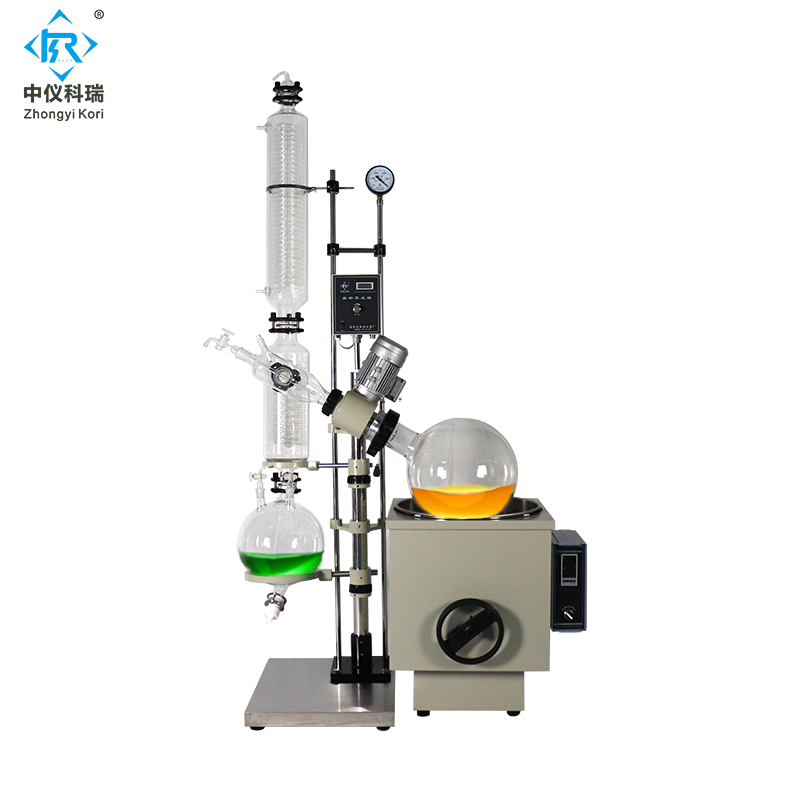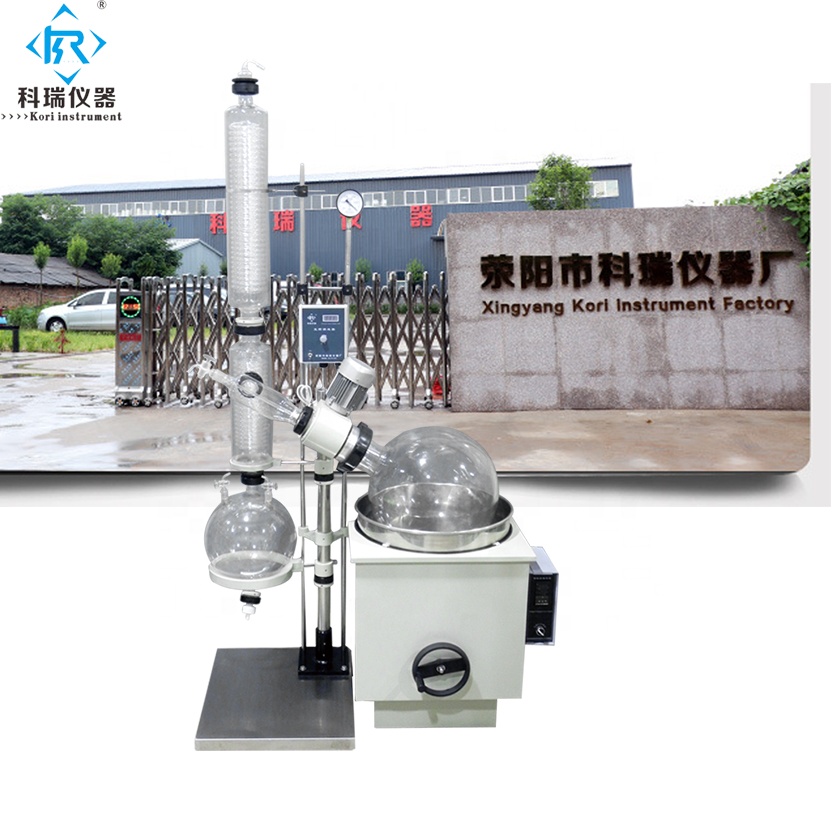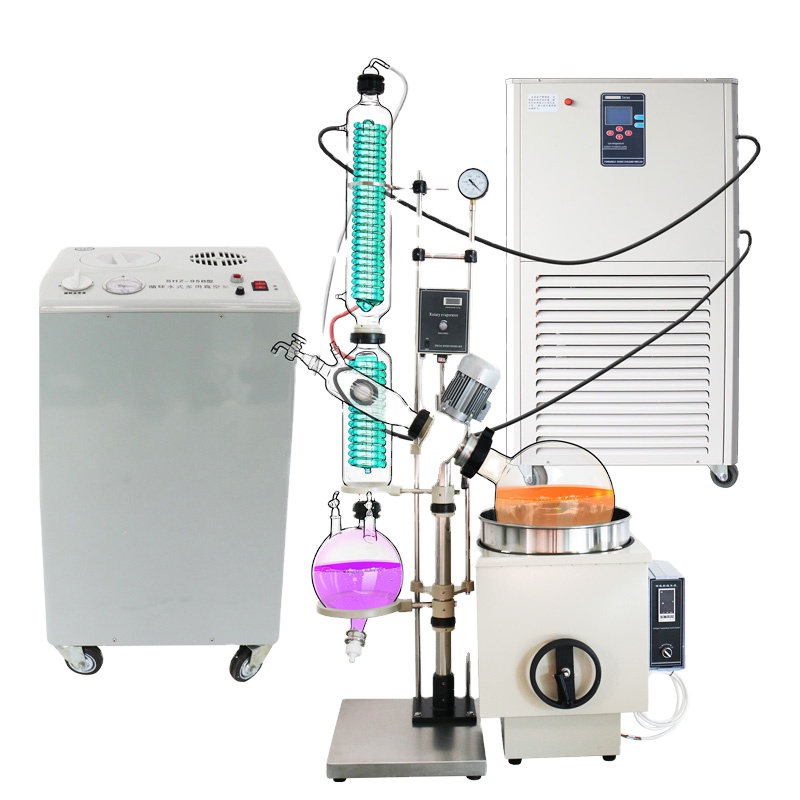 Details as below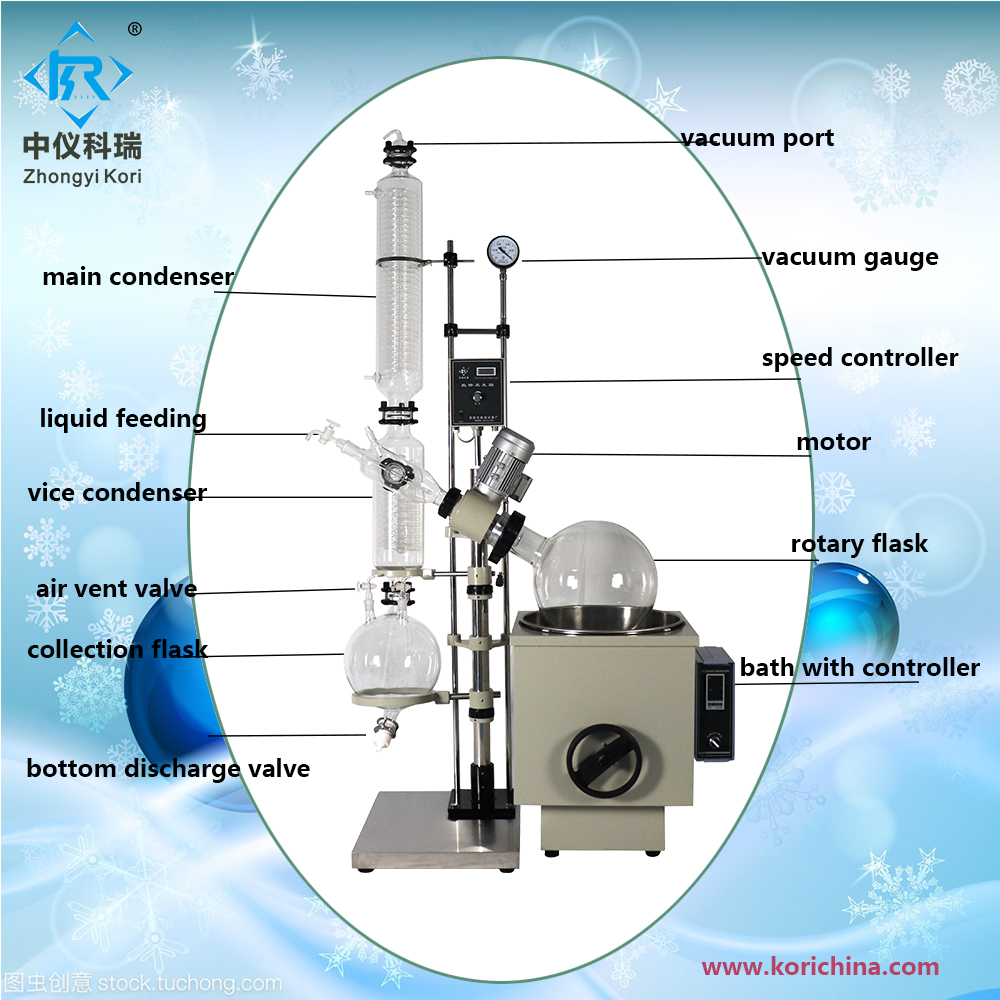 Ex-proof rotary Evaporator 10l 20l 30l 50l 100l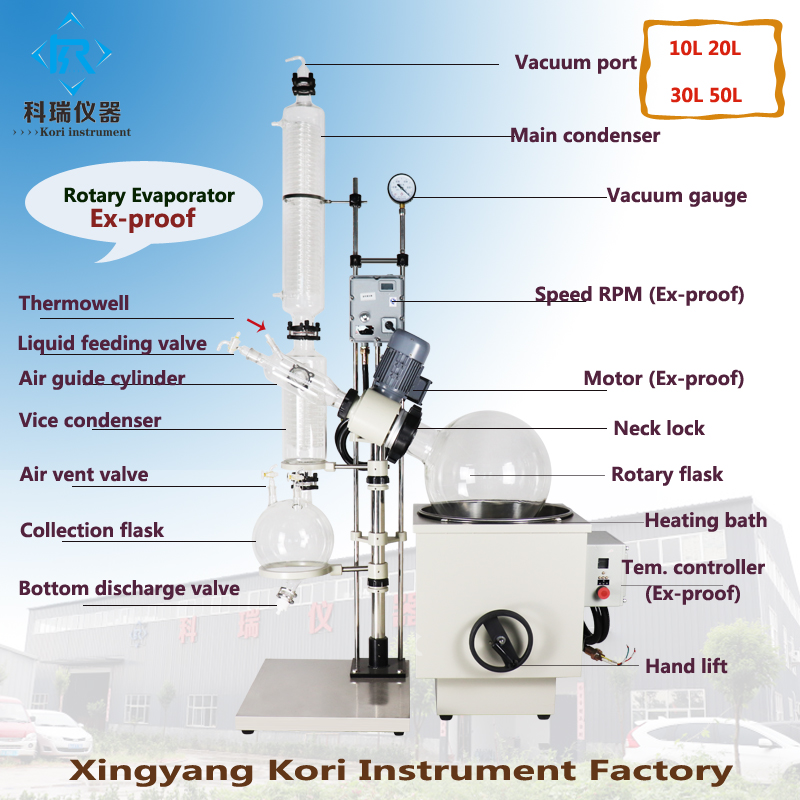 Product Characteristics
1. Strong & Durable Stainless steel frame , Stainless steel 304 material
2. High Borosilicate GG3.3 with uniform thickness with good performance in physical and chemical property
3. Triple Coil Pipe inside Condenser
4. Intelligent Digital Temperature display (Actual & Setting Temperature)
5. AC Induction motor, no brush, no spark with adjustable frequency speed
6. Explosion proof is optional for 10L,20L,30L,50L
7. Vacuum Pump is optional for Rotary evaporator
Technical Parameters
Model

RE1002

RE2003

RE3002

RE5003

RE1002EX

RE2003EX

RE3002EX

RE5003EX

Rotating Flask (L)

10L

20L

30L

50L

Collecting Bottle (L)

5L

10L

10L

20L

Stirring Speed(RPM)

120

120

120

120

Stirring Power(W)

120

120

180

180

Temperature Range

0-200℃

Vacuum

-0.098

Accuracy

±1℃

Bath Power(KW)

3

5

6

7.5

Supply Voltage(V)

220V/50Hz

220V/380Hz

Sealing Mode

PTFE Sealing system

Standard of Ex-proof (Optional)

GB3836.1-2000 GB3836.2-2000 GB3836.3-2000
Related Rotary evaporator details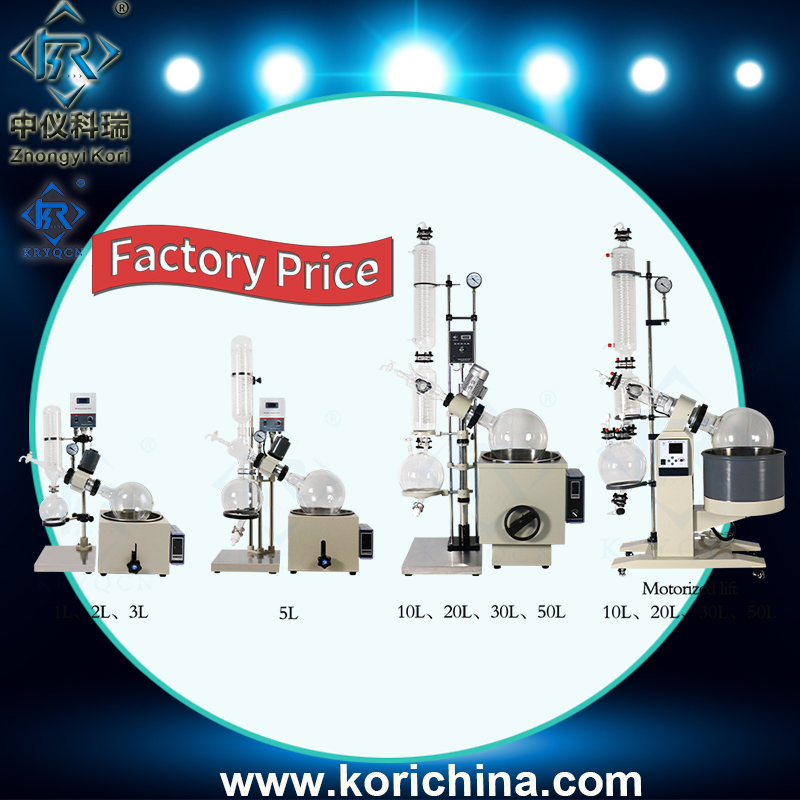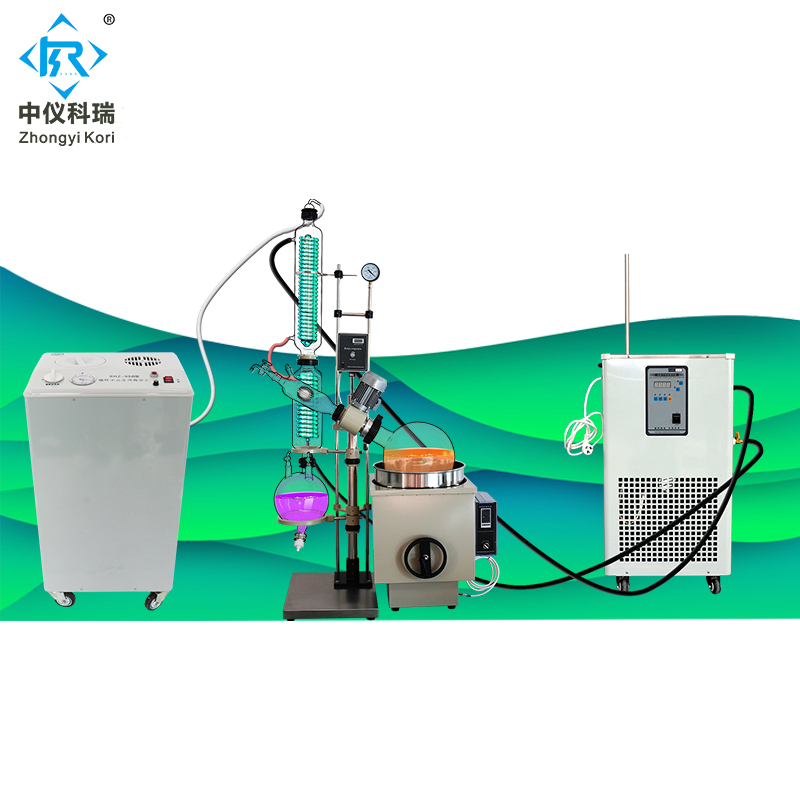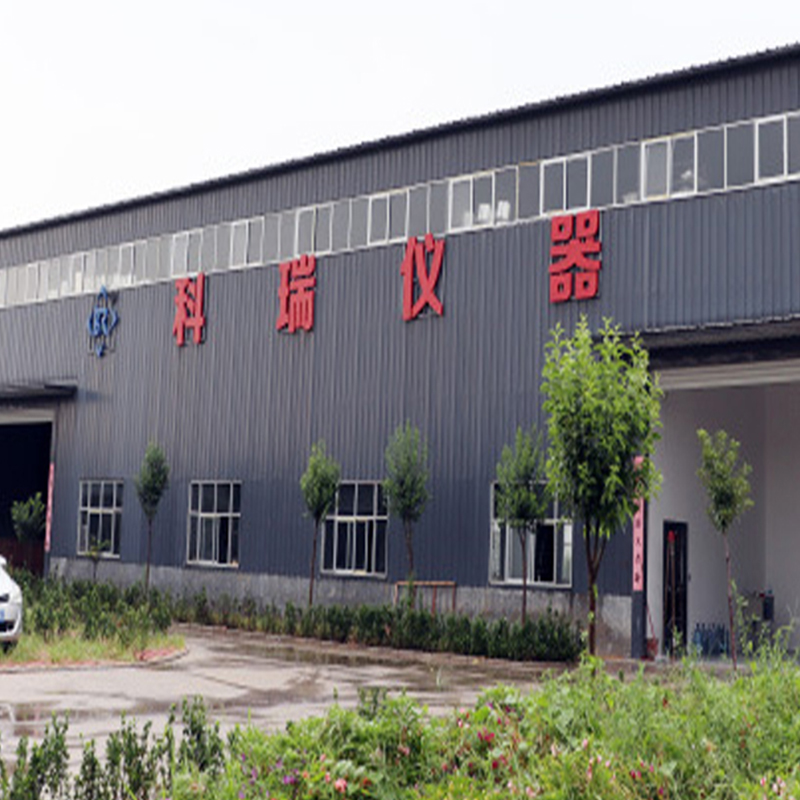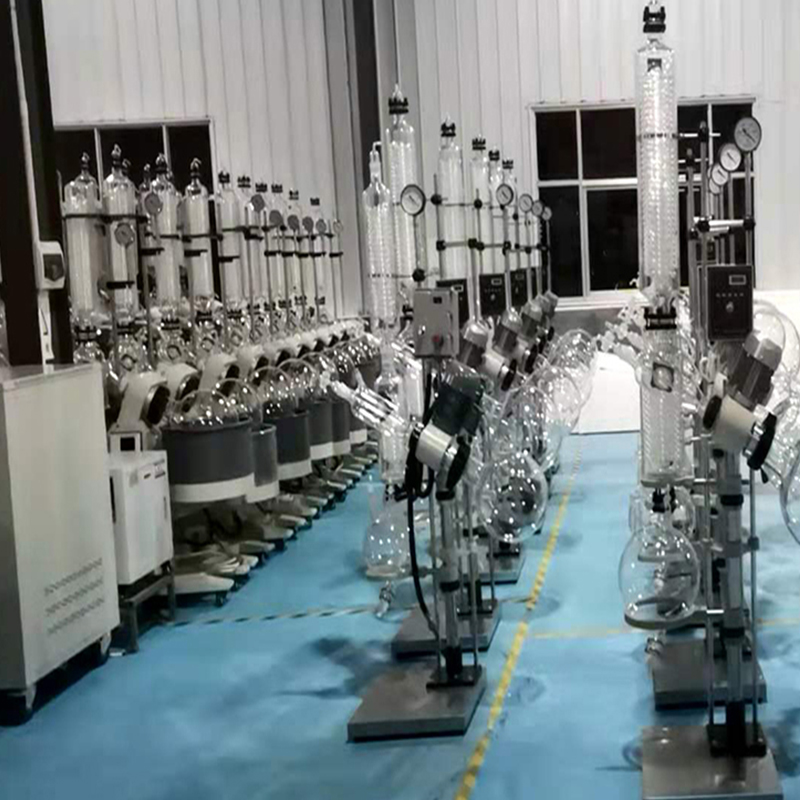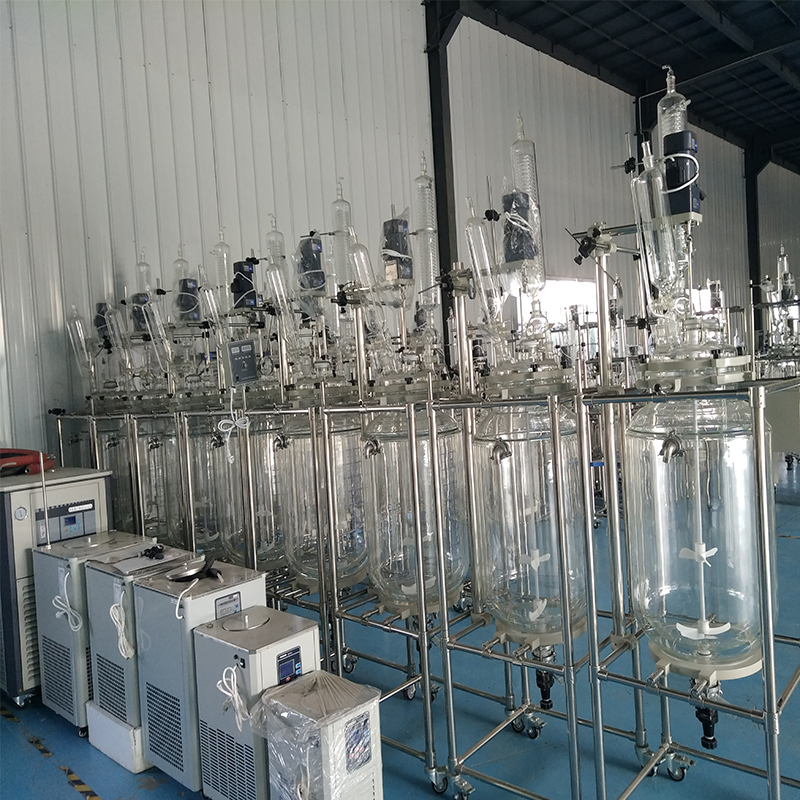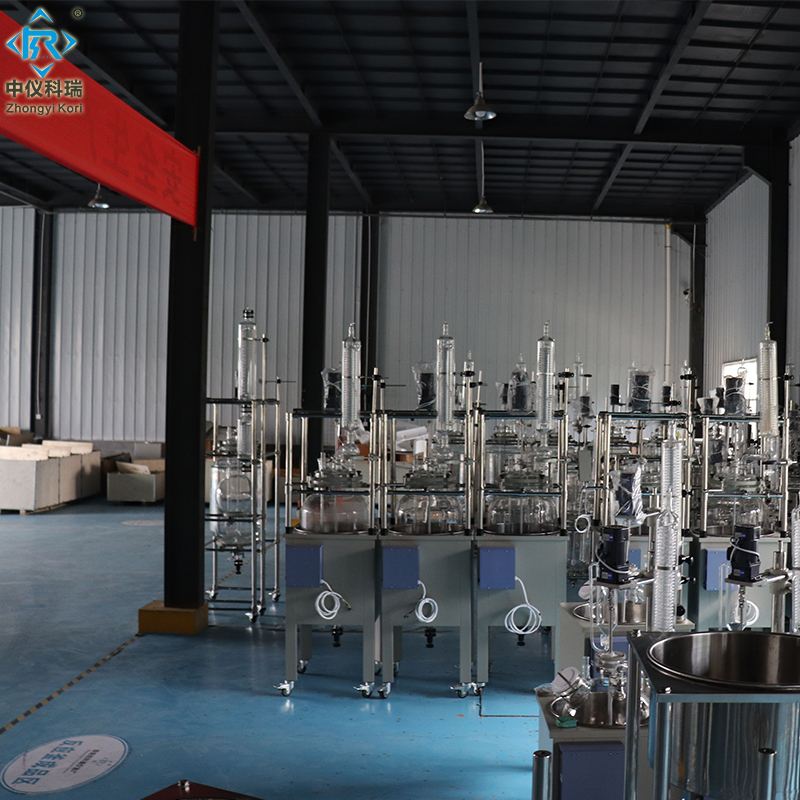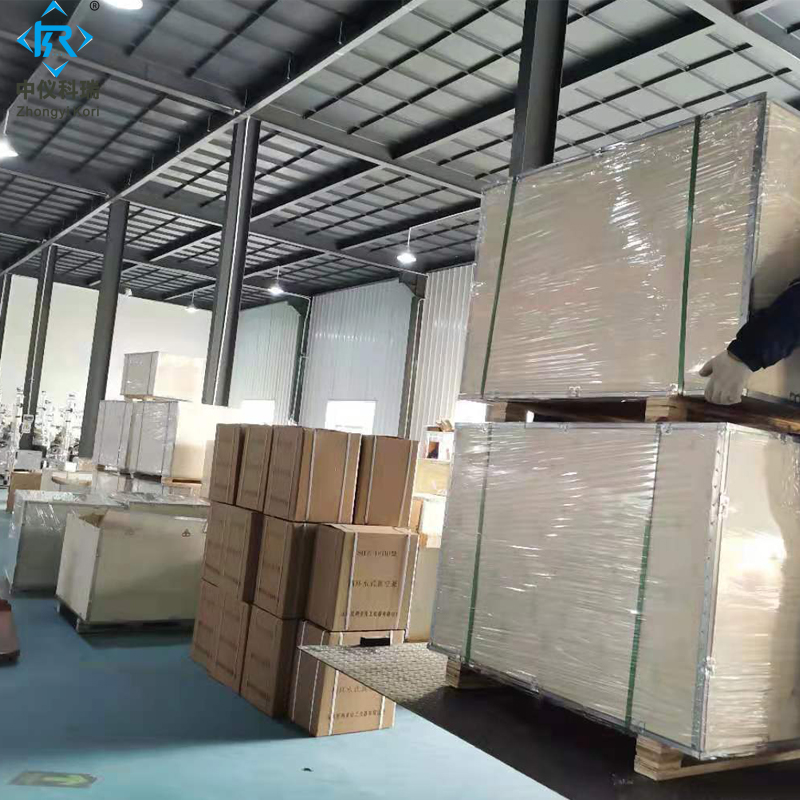 Packaging&Shipping
Packaging details: In wooden case or carton box as you want
Delivery:According to the customer's speed requirements and payment methods, according to the actual situation,choosing the best transportation way.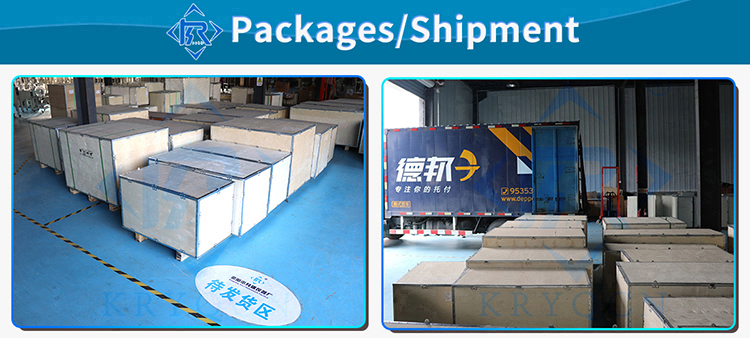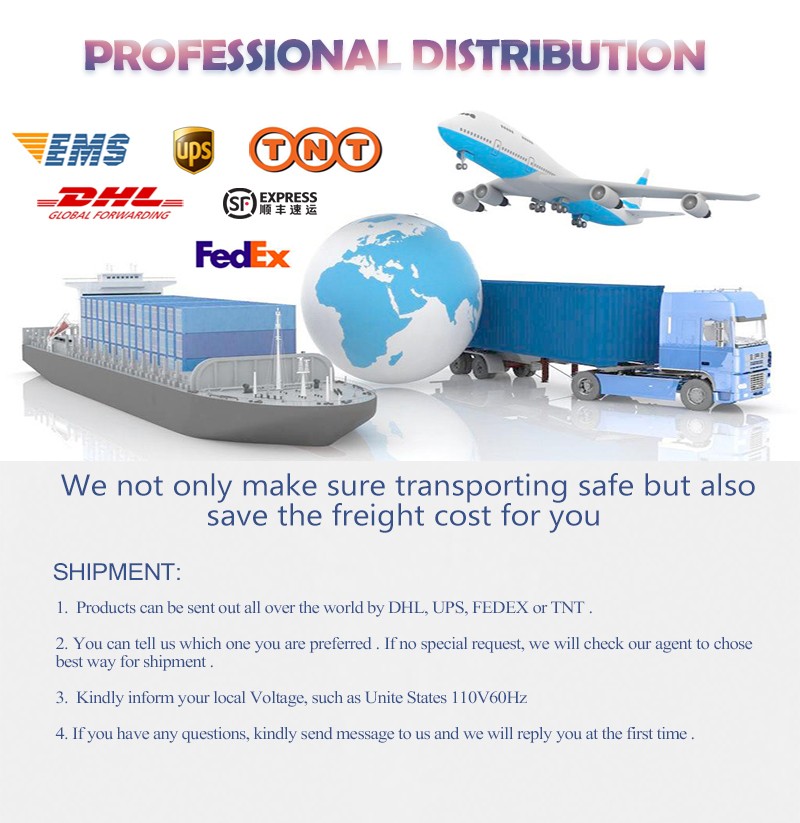 Company Information
Henan Zhongyi Kori Equipment Co.,Ltd is located in Xingyang City, Henan Province. Since the establishment of the factory in 2004, Xingyang Kerui Instrument Factory has made great efforts to research and develop and improve the manufacturing process. After continuous efforts and changes has become a certain scale and strength of scientific research equipment manufacturers.
Our factory is the focus of development and production, integrated management and sales of professional equipment manufacturers. After years of hard development, and the application in absorbing advanced technology both at home and abroad, on the basis of the present company specializing in the production of four series products: series of circulating water pump, reaction bath (bath) at low temperature, low temperature cooling liquid circulating pump, rotary evaporator, single and double layer glass reaction kettle, microwave reactor, heating type magnetic stirrer, electric mixer, water bath pot, electric heating, vacuum drying oven, ultrasonic cleaning machine, lift table and experimental instrument. At the same time, our factory actively develop domestic and instrument agent sales channels, carry out the laboratory conventional instruments and glass instruments professional assembly, development of experimental, pilot, production equipment. Among them, the equipment and instruments produced by our factory are also exported in large quantities. After years of accumulation, our reputation is also recognized by the industry.
Our tenet: "win your sincere trust with our sincere quality." We will continue to adhere to the "honesty, dedication, pioneering, enterprising" professional spirit, and constantly improve the enterprise management system to provide users with perfect pre-sale, sale and after-sales service, life-long product maintenance, with high quality products, for the national colleges and universities, scientific research institutions, pharmaceutical and chemical, food processing, petroleum survey and other experimental services. Welcome friends from all walks of life to visit Xingyang Kerui Instrument Factory to visit, guidance and business negotiation.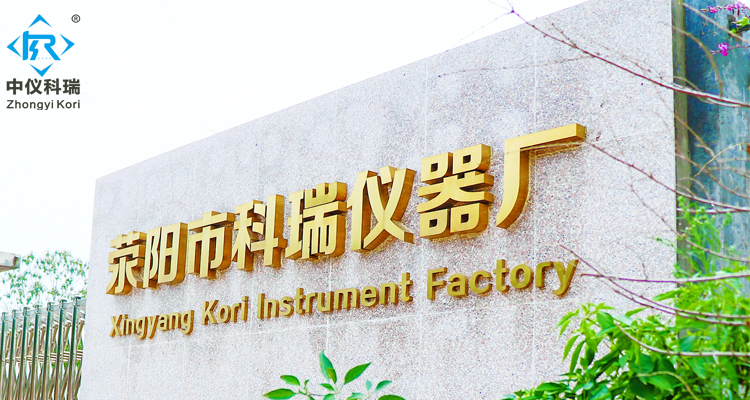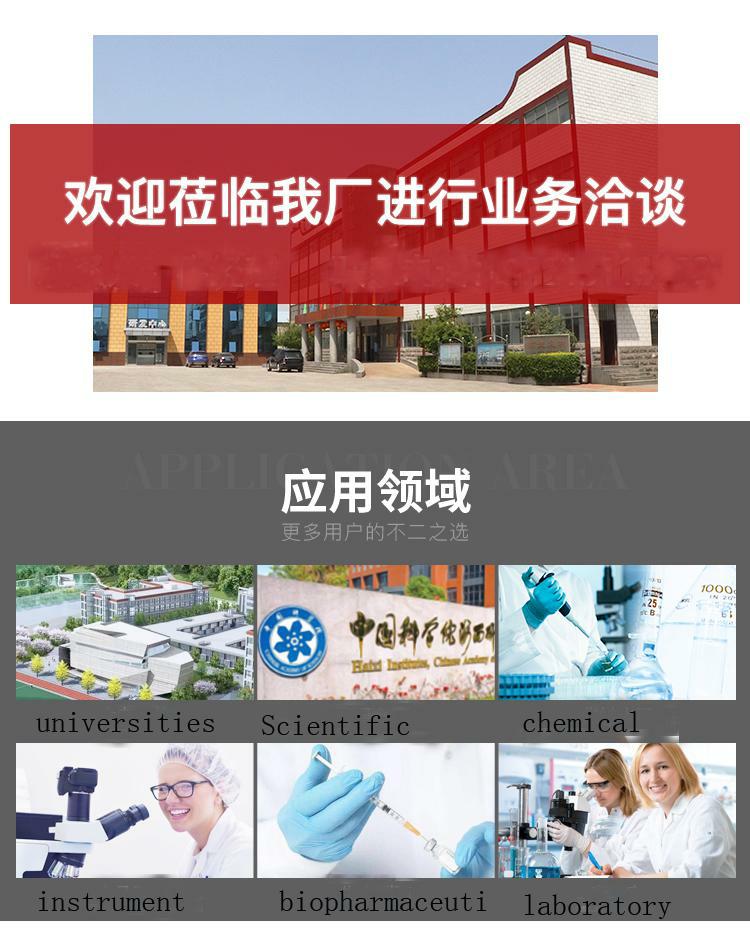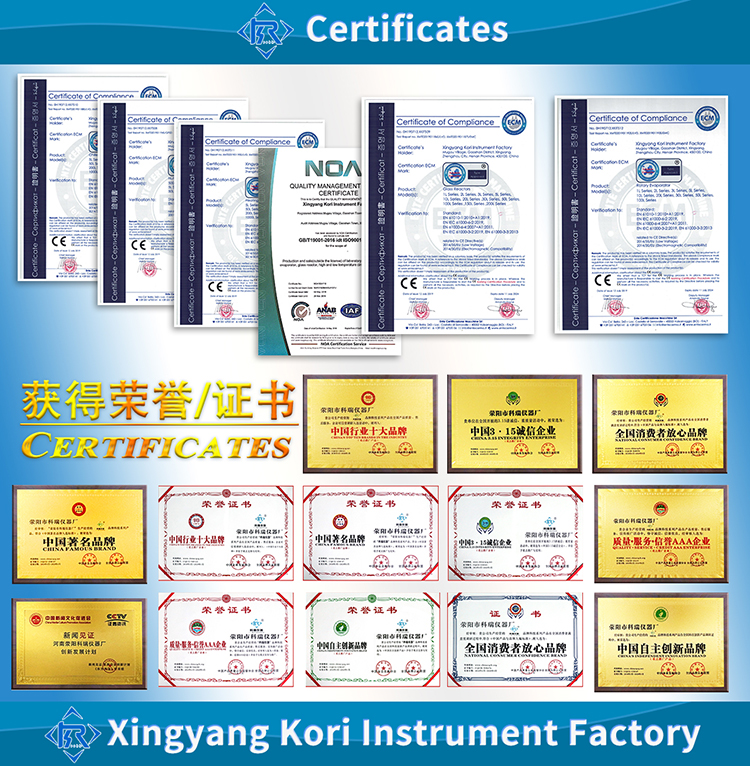 Our Services
In order to protect the interests of customers, our factory implements 1+1 quality guarantee, that is, from the date of delivery one year plus one month of warranty period.
In other words, if the product fails due to manufacturing quality within 13 months from the date of delivery under normal operating conditions, our company shall be responsible for maintenance. For damage caused by improper use, the Company will charge the repair cost as appropriate.
Damaged glass instruments and wearing parts such as sealing rings are not covered by the warranty.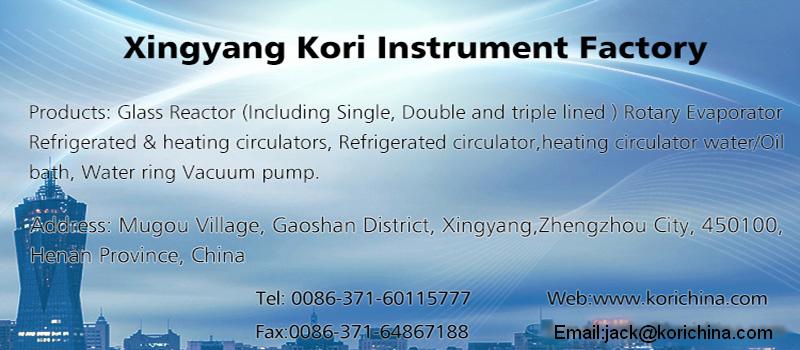 Other products of our factory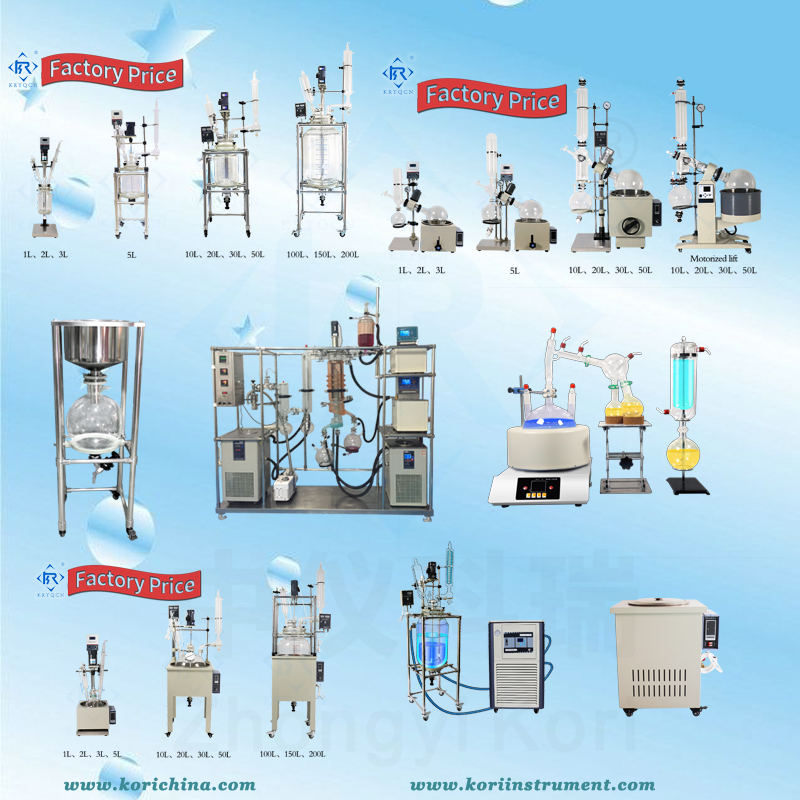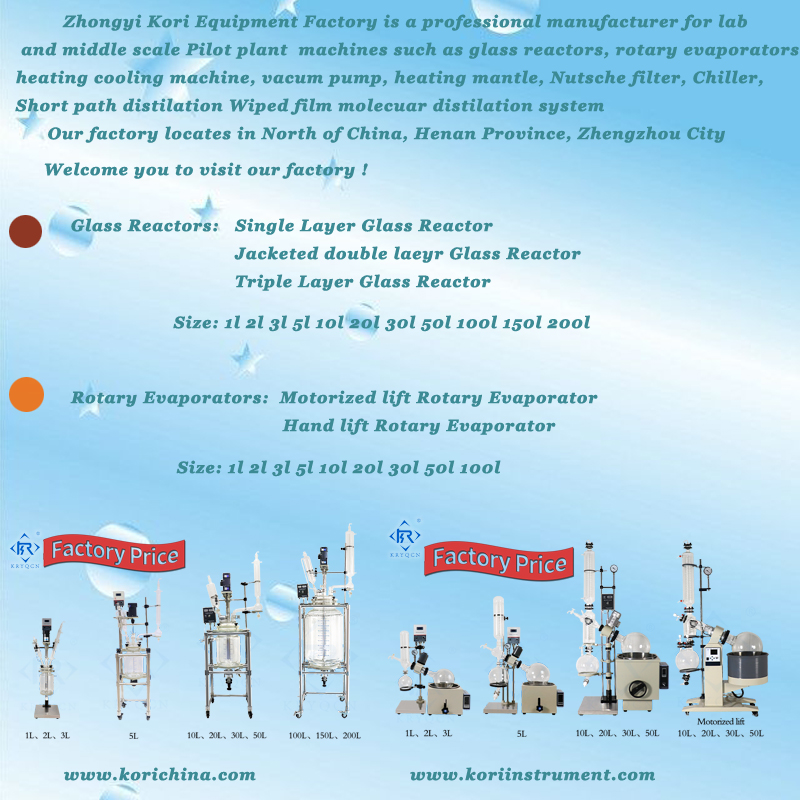 Zhongyi Kori(Zhengzhou)Equipment Co.,Ltd
Usine d'équipement de Zhongyi Kori (Zhengzhou). Nous nous situons dans le nord de la Chine, dans la ville de Zhengzhou, dans la province du Henan.
Nous sommes un fabricant professionnel avec 10 ans d'expérience pour les réacteurs en verre (y compris le verre monocouche
réacteurs, réacteur en verre à double couche, réacteurs en verre à triple couche), évaporateur rotatif rotovap, bain de circulation de chaleur, refroidisseur, machine de refroidissement par chauffage, pompe à vide, manteau chauffant, distillation à court trajet, distillation moléculaire à film essuyé.
Nous acceptons également les produits personnalisés si vous avez une demande spéciale.
Pour rattraper la demande du marché, nous nous concentrons également sur le développement d'un nouveau style moderne et nous avons maintenant de nouveaux
Machine de distillation CBD --- système de distillation moléculaire à film essuyé et veuillez nous contacter pour plus de détails .
La qualité et le service sont principalement des éléments sur lesquels nous nous concentrons. Nous pensons que seule une bonne qualité peut garantir que les clients en font un bon usage et obtiennent satisfaction et coopération à long terme en continu à l'avenir.
En tant qu'usine, notre prix est très raisonnable et nous fournissons également un support de pièces de rechange à long terme après-vente. Ainsi, lorsque vous achetez des machines dans notre usine, il ne s'agit pas seulement d'une machine, mais également de services à long terme. Vous n'avez aucun souci à l'avenir, nous acceptons également les commandes OEM et ODM, donc si vous avez une demande spéciale, veuillez nous contacter pour plus de détails. Nous pouvons personnaliser les machines selon votre demande ou votre dessin.

Nos clients viennent de différents pays tels que la Russie, les États-Unis, le Canada, le Mexique, l'Allemagne, le Royaume-Uni, l'Italie, la France, Israël, la Malaisie, l'Indonésie, la Corée et le Japon. Bienvenue à visiter notre usine!
Nom de la compagnie: Zhongyi Kori(Zhengzhou)Equipment Co.,Ltd
représentant: Dengke Niu
Produit / Service: Réacteur en verre , Évaporateur Rotatif Rotovap , Filtre Nutsche , Machine de refroidissement de chauffage de laboratoire , Distillation à court trajet , Réacteur de synthèse hydrothermale
Capital: 15000000RMB
Année d'Etablissement: 2020
Volume total annuel des ventes (en millions de US $): US$1 Million - US$2.5 Million
Pourcentage des exportations: 51% - 60%
Total volume d'achat annuel (en millions de US $): Below US$1 Million
Nombre de Lignes de Production: 5
NombrNombre du Personnel de R&e du Personnel de R&D: Fewer than 5 People
Nombre du Personnel de QC: Fewer than 5 People
Service d'OEM fourni: yes
Superficie de l'Usine (mètre carré): 1,000-3,000 square meters
Adresse de l'Usine: Mugou Village, Gaoshan district, Xingyang,Zhengzhou,China
Personne À Contacter: Ms. Linda
Numéro De Téléphone: 0086-13683828130